Gaba Gyokuro
GABA tea has undergone a special oxygen-free fermentation process, and as a result has accumulated GABA in tea leaves. This technology has been created in Japan. Dr. Tsushida discovered a new method of tea fermentation, and found that a large amount of GABA accumulated in green tea through six to ten hours in anaerobic (oxygen-free) condition of fermentation.
1)What is GABA?
GABA stands for gamma-aminobutyric acid, an amino acid that occurs naturally in the human brain to help neurons communicate effectively.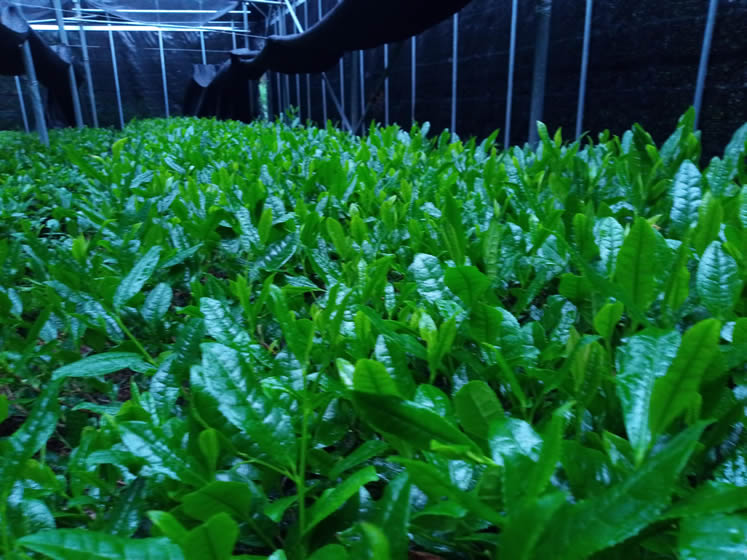 2)How to produce GABA tea
The process first invented in Japan involves placing unfinished tea in a sealed drum that is then pumped full of nitrogen to displace the oxygenated air. In this anaerobic environment, glutamate in the leaves is converted to GABA before the leaves are removed to continue the steps of traditional processing.
after vacumm pack(oxygen-free fermentation)

oxygen fermentation
3)Our GABA Gyokuro
In Japan, where GABA is a trend in many products beyond tea, regulations are strict, and teas labeled as GABA must contain at least 150mg in every 100g of tea.
Our GABA tea made of Gyokuro tea leaves, and as result has contained 300~600mg in ever 100g of tea.
One more outstanding feature of Our GABA Gyokuro has more rich deep green and fresh flavor and sweetness as compared to normal GABA tea.
We try to test GABA TEA using any varieties which is suitable for GABA every year.
GABA Gyokuro loose leaves

Goko, Okumidori, Samidori, Yabukita cultivar